Nanjing Wotian PCM710Y intelligent liquid level switch
From: Issued date 2020.05.07 Back
product description
PCM710Y intelligent liquid level switch is an intelligent liquid level switch integrating liquid level measurement, display and control.
The product is a fully electronic structure, stainless steel silicon pressure sensor probe is put into use, and has been carefully designed and adjusted to achieve high-speed response of the liquid level switch.
The output signal of the PCM710Y intelligent liquid level switch is amplified and processed by a high-precision, low-temperature drift amplifier, sent to a high-precision A / D converter, processed by a microprocessor, displayed on the spot, and outputs 2 switching quantities and 4-20mA simulation To measure and control the liquid level of the control system.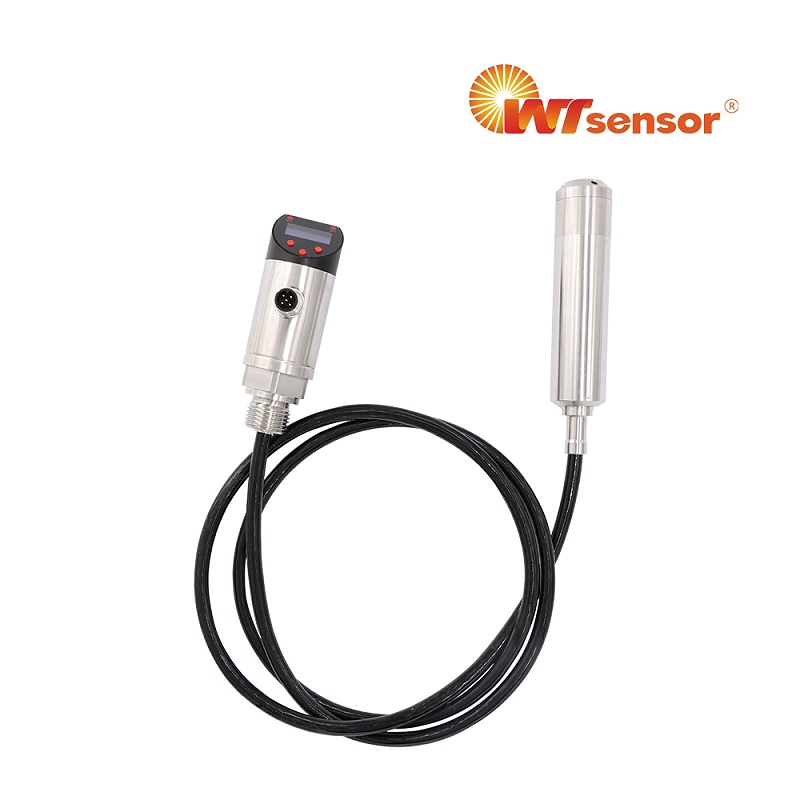 Features
■ High switching accuracy
■ Adjustable response time
■ NPN and PNP are compatible and can be switched freely.
■ Button adjustment, one-key zero-setting by shortcut button, quick unit switching.
■ OLED display current liquid level
■ Level measurement of liquid and oil medium.
Application industry
PCM710Y intelligent liquid level switch is flexible to use, simple to operate, easy to debug, safe and reliable. The liquid level switch probe and display meter are designed separately, which has the characteristics of easy installation and clear instructions. It is widely used in the detection and control of the liquid level of oil tanks, tanks, tank trucks, tap water, food hygiene, petroleum, chemical, machinery, hydraulic and other industries.
Nanjing Wotian Technology Co., Ltd. was established in 2005, focusing on the production of pressure sensors. It is a domestic heavy-weight pressure sensor manufacturer with the core technology of diffused silicon pressure sensor and glass micro-melt pressure sensor. The company won the honorary title of "Sensor Application Program Demonstration Enterprise" issued by the Ministry of Industry and Information Technology. It is a national high-tech enterprise, a private scientific and technological enterprise in Jiangsu Province, and a special and special small and medium-sized enterprise in Nanjing. "Sensitive pressure sensitive chip", "silicon-based pressure sensor" national standard formulation unit.
Company website:https://www.wtsensor.com/