We won the "Alibaba Trustworthy Upgrade Witness Member"
From: Issued date 2020.10.23 Back
Nowadays, Alibaba is no one knows, no one knows. Speaking of Alibaba, you will think of Jack Ma, and of Jack Ma, you will think of Alibaba!
Alibaba has created a magical world in the Internet, and Alibaba has led a group of people to the world!

On November 1, 2019, Alibaba released its financial report for the second quarter of fiscal year 2020 as of September 30, 2019. The financial report showed that Alibaba's second fiscal revenue was 119.02 billion yuan, and China's retail market mobile monthly active users Reached 785 million, an increase of 30 million compared to June 2019; annual active consumers increased by 19 million to 693 million. Group revenue increased by 40% to RMB119.017 billion.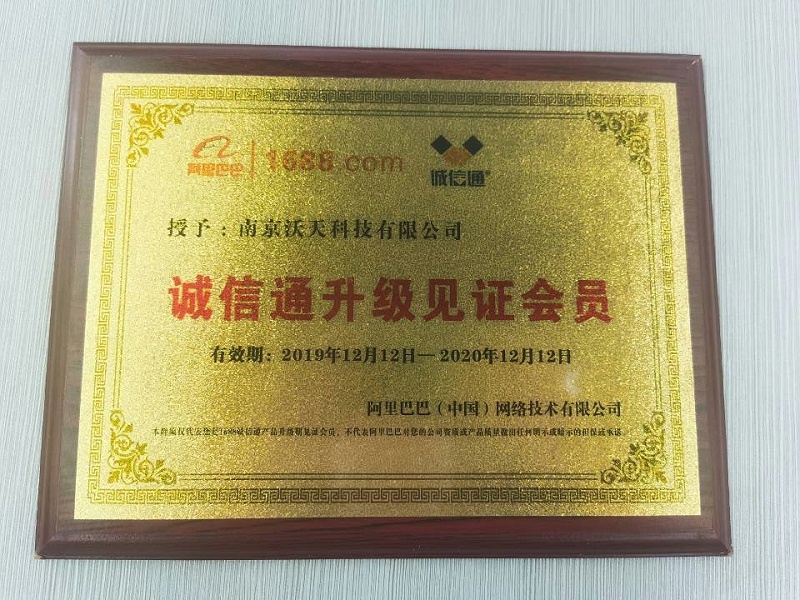 Nanjing Wotian is fortunate to become "Alibaba TrustPass Upgrade Witness Member"
Alibaba's contribution to mankind is remarkable. At the same time, I hope that in the days to come, Ali will go on a better way with other cooeprators and friends.