Nanjing Wotian PCM86 wireless pressure transmitter won the "IOTE Gold Award"
From: Issued date 2020.09.17 Back
On July 29th, the 14th IOTE 2020 Shenzhen Internet of Things Exhibition grandly opened at the Shenzhen Convention and Exhibition Center. Nanjing Wotian brought the IoT pressure transmitter to the exhibition!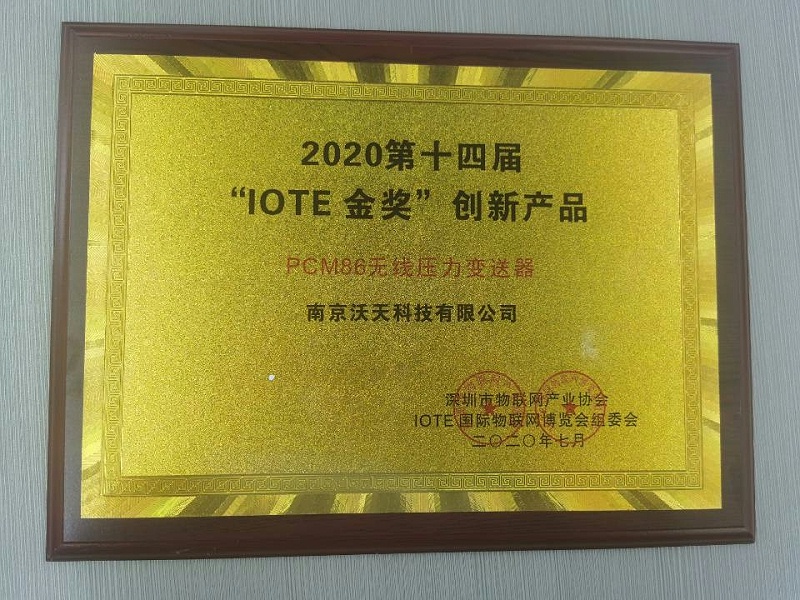 With the theme of "New Foundation of Digital Intelligence, All Things Become G", this exhibition focuses on new 5G infrastructure, smart cities, and industrial Internet of Things landing scenarios, and is committed to building a resource exchange, benefit sharing, and cooperation for people in the Internet of Things industry. The large platform of advancement has always focused on adding a boost to the prosperity of the Internet of Things industry.
In this exhibition, the IOTE Organizing Committee organized and planned the "IOTE 2020 Gold Award" innovative product selection activity, and selected 100 of the most representative and innovative products from the tens of thousands of exhibits displayed at this year's IOTE Shenzhen International Internet of Things Exhibition. "Gold Award" product of the Internet of Things. Nanjing Wotian PCM86 wireless pressure transmitter won the "IOTE Gold Award".

PCM86 wireless pressure transmitter is an industrial pressure instrument that integrates battery power supply, ultra-low power consumption, wireless communication, and pressure detection. Based on the coverage of NB-Iot/4G, this product can realize on-line detection of pressure points in a wide area. Combined with the application of the Web big data platform, remote configuration of meter sampling interval, sending interval, alarm threshold, etc. can be realized.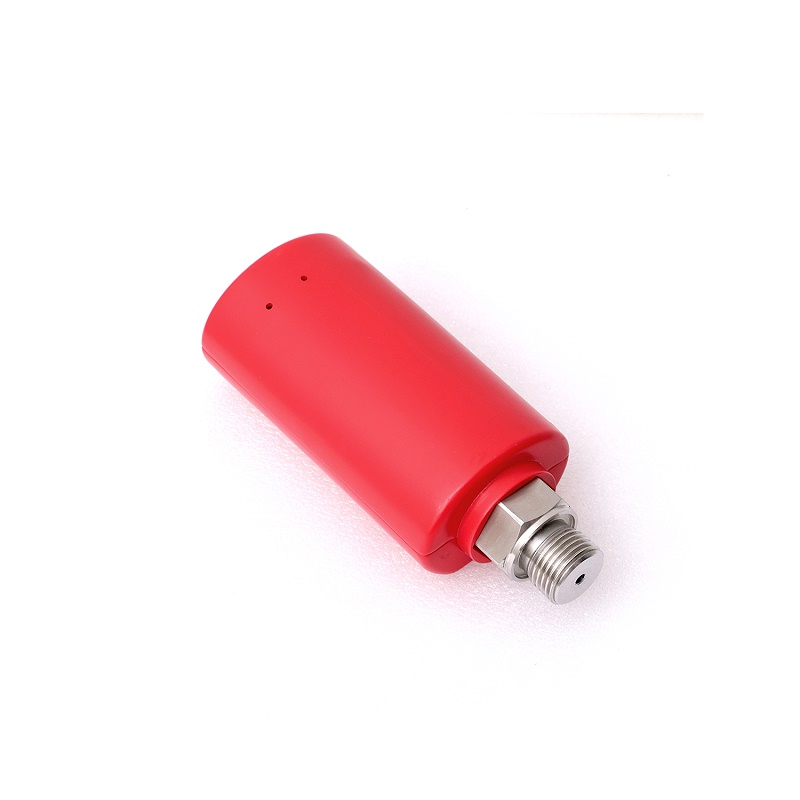 Under the opportunity of new infrastructure, economic development has potential for new momentum. Under the trend of industrial digitalization and intelligent transformation and upgrading, enterprises from all sectors want to seize this opportunity to drive on the fast lane of smart city construction, to more in-depth explore the application of industrial Internet of things, and to realize the diversified application of Internet of Things and new Deep integration of kinetic energy. Nanjing Wotian will not forget its original aspirations, forge ahead, keep up with the pace of the times, and create more valuable products for customers.