Pressure transmitter for small and medium-sized equipment
From: Issued date 2020.04.23 Back
Nanjing Wotian Technology Co., Ltd. was established in 2005. It is a national high-tech enterprise, a private scientific and technological enterprise in Jiangsu Province, a special and special small and medium-sized enterprise in Nanjing, and an outstanding private enterprise in Jiangning District. The company was rated as Nanjing Engineering Technology Research Center and Nanjing. Municipal Engineering Research Center, Nanjing Enterprise Technology Center, Nanjing Postdoctoral Innovation Demonstration Base; is the unit that formulated the national standards for "Silicon Piezoresistive Pressure Sensitive Chips" and "Silicone Pressure Sensors".
The company specializes in the production of pressure sensors. It is a domestic heavy-weight pressure sensor manufacturer. It has the core technology of diffused silicon pressure sensors and glass micro-melted pressure sensors. It has 305 employees and has an annual output of 2 million diffused silicon pressure sensors, with more than 70 products exported. Countries and regions. The company has factories in Nanjing and Anshan. The headquarter is in the scenic Nanjing Jiulong Lake International Headquarters Base. The foreign trade team is in Shenyang, the center of the Northeast Heavy Industry Base. Nanjing Wotian was awarded the honorary title of "Sensor Application Program Demonstration Enterprise" by the Ministry of Industry and Information Technology in 2019.

PCM391 pressure transmitter is specially designed for small and medium-sized equipment applications, such as booster pumps, air compressors and air conditioning systems, and is also suitable for various other industrial applications. Most application requirements. Compact structure, especially suitable for installation in narrow spaces.
Product features:
■ Compact structure
■ Digital circuit compensation
■ Strong anti-interference, good long-term stability
■ Small diameter, small size, easy installation and use
■ Absolute pressure, gauge pressure and sealing pressure can be measured
■ Various electrical connections
■ Wetted diaphragm 316L
■ Suitable for mass production
Electrical connection and wiring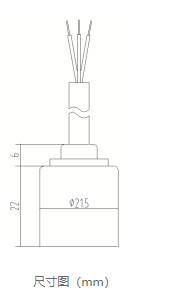 Wiring method (2-wire current): red wire: power supply + green wire: current output
Wiring method (3-wire voltage): red wire: power + green wire: common ground yellow wire: voltage output

Use and industry:

PCM391 pressure transmitters are widely used in industries such as air compressors, hydraulic and pneumatic equipment, servo valves and transmission, air conditioning systems, and piping systems.