Wotian New Product-PC12Ⅱ Thread Flat Film Pressure Sensor
From: Issued date 2021.03.25 Back
Product Overviews:
The PC12Ⅱ threaded flat membrane adopts food-grade oil filling technology. The pressure felt by the diaphragm is transmitted to the pressure chip through the oil, and the compensation circuit corrects the pressure signal to a linear electrical signal.
Features:
■ Thread flat membrane structure
■ Highly reliable imported pressure chip
■ One-time silicone oil isolation filling technology
■ Moisture-proof protection of compensation board
■ All stainless steel shell
■ High precision and high stability
■ Strong anti-interference, good long-term stability
■ 18 months warranty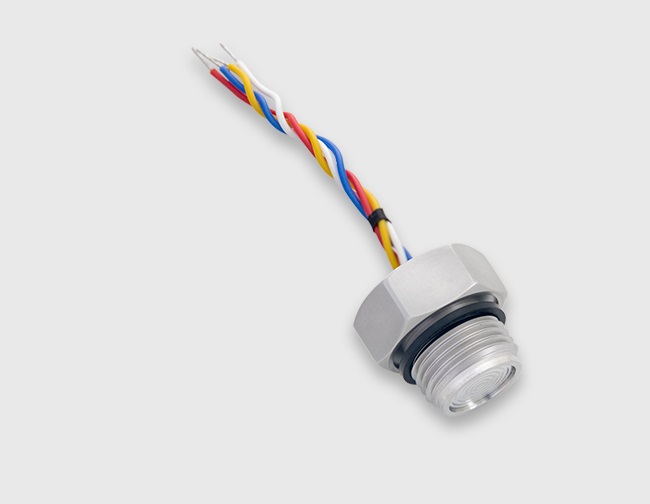 Scope of application
The PC12Ⅱ threaded flat membrane pressure sensor adopts flat membrane structure, which is easy to clean and has high reliability. It is suitable for pressure and liquid level measurement of viscous fluids such as glue.
Nanjing Wotian Technology Co., Ltd. was established in 2005. It is a national high-tech enterprise, a private technology enterprise in Jiangsu Province, a specialized and special new small and medium-sized enterprise in Nanjing, and an outstanding private enterprise in Jiangning District; the company has been assessed as Nanjing Engineering Technology Research Center, Nanjing Engineering Research Center, Nanjing Enterprise Technology Center, Nanjing Postdoctoral Innovation Demonstration Base; It is the unit that participated in the formulation of the national standards for "Silicon Piezoresistive Pressure Sensitive Chips" and "Silicon-based Pressure Sensors".
The company focuses on the production of pressure sensors. It is a heavyweight manufacturer of pressure sensors in China. It has the core technology of diffused silicon pressure sensors. It has 305 employees and has an annual output of 2 million diffused silicon pressure sensors. The products are exported to more than 70 countries and regions. The company has factories in Nanjing and Anshan, headquartered in the scenic Nanjing Jiulong Lake International Headquarters Base, and the foreign trade team is located in Shenyang, the center of the Northeast Heavy Industry Base. Nanjing Wotian won the honorary title of "Sensor Application Program Demonstration Enterprise" issued by the Ministry of Industry and Information Technology of the People's Republic of China in 2019.
Nanjing Wotian Technology Co., Ltd.: www.wtsensor.com