Working principle of Nanjing Wotian pcm301 flameproof pressure transmitter
From: Issued date 2021.03.25 Back
Nanjing Wotian PCM301 explosion-proof pressure transmitter adopts an integrated all-welded structure. After multiple stainless steel welding, it meets the requirements of isolation and explosion protection. The high-stability silicon piezoresistive pressure sensor with high-performance dedicated amplifier circuit has high strength and small size. , Has excellent anti-vibration performance, and has anti-mildew, moisture-proof design, can be used in harsh environments for a long time.
Nanjing Wotian PCM301 Explosion-proof Pressure Transmitter is a pressure transmitter specially designed for explosion-proof places, and has obtained explosion-proof ExdⅡBT6 certification.
Nanjing Wotian pcm301 flameproof pressure transmitter has all stainless steel, fully welded structure, high strength, anti-vibration, wide range, can measure absolute pressure, gauge pressure and sealed reference pressure, good sealing, can work stably for a long time Advanced structure to ensure product reliability and other characteristics.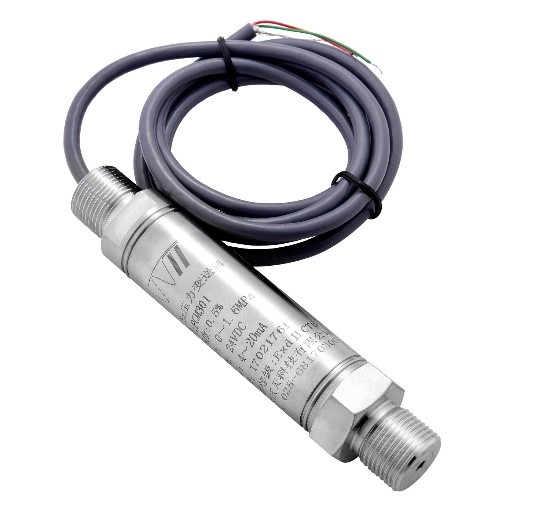 Nanjing Wotian pcm301 flameproof pressure transmitter is widely used in various explosion-proof places such as petroleum machinery, chemical machinery, pumps and compressors, electric power, boilers, natural gas, etc.
Nanjing Wotian Technology Co., Ltd. was established in 2005. It focuses on the production of pressure sensors. It is a domestic heavy-duty pressure sensor manufacturer. It has the core technology of diffused silicon pressure sensors and glass micro-melt pressure sensors. More than 1.5 million silicon pressure sensors are exported to more than 70 countries and regions. The company has factories in Nanjing and Anshan, with its headquarters in the scenic Nanjing Jiulonghu International Headquarters Base, and its foreign trade team in Shenyang, the center of the Northeast Heavy Industry Base.
Nanjing Wotian Technology Co., Ltd. is a "high-tech enterprise", "Nanjing Engineering Technology Research Center" and "Nanjing Postdoctoral Innovation Practice Base".