PCM302 Explosion-proof Pressure Transmitter
Features:
■All stainless steel, all welded structure
■High strength, anti-vibration。
■Have the isolation and explosion-proof certification authorized by National Quality Supervision and Inspection Center for Ex-proof Electrical Products
■Wide measuring range, can measure absolute pressure, gauge pressure and sealed gauge pressure
■Good sealing, long-term stability
■Advanced structure to ensure product reliability
■Widely used in flammable and explosive occasions。
Application:
■Equipment supporting
■Hydraulic and pneumatic equipment
■CNG Pipeline Network
■Compressor
■Natural gas filling station equipment
Advantages

■ Hazardous area application
■ Isolation explosion-proof
■ Good long term stability
■ Excellent linearity
Piezoresistive silicon explosion-proof pressure transmitter,China explosion-proof pressure transmitter factory,MEMS technology explosion-proof pressure transmitter,Hazardous area pressure transmitter
China Nanjing Wotian factory explosion-proof pressure transducer adopting the piezoresistive silicon chip, with MEMS technology, IP65 protection, Exia IIC T6 ex-proof grade, excellent linearity and long term stability, designed for hazardous area application, used for explosion-proof industry widely
Product Parameters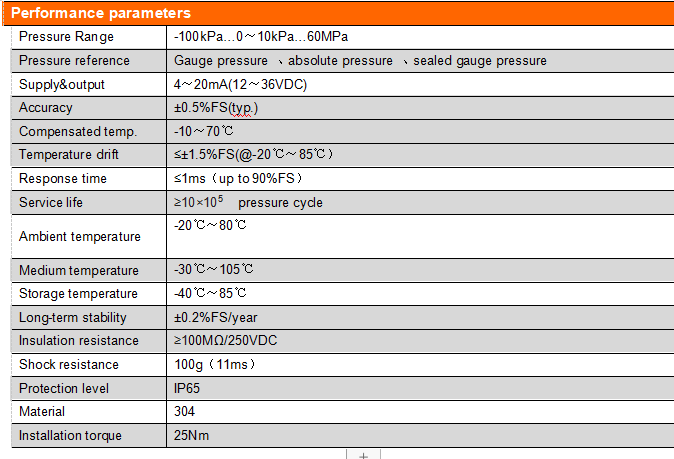 Production process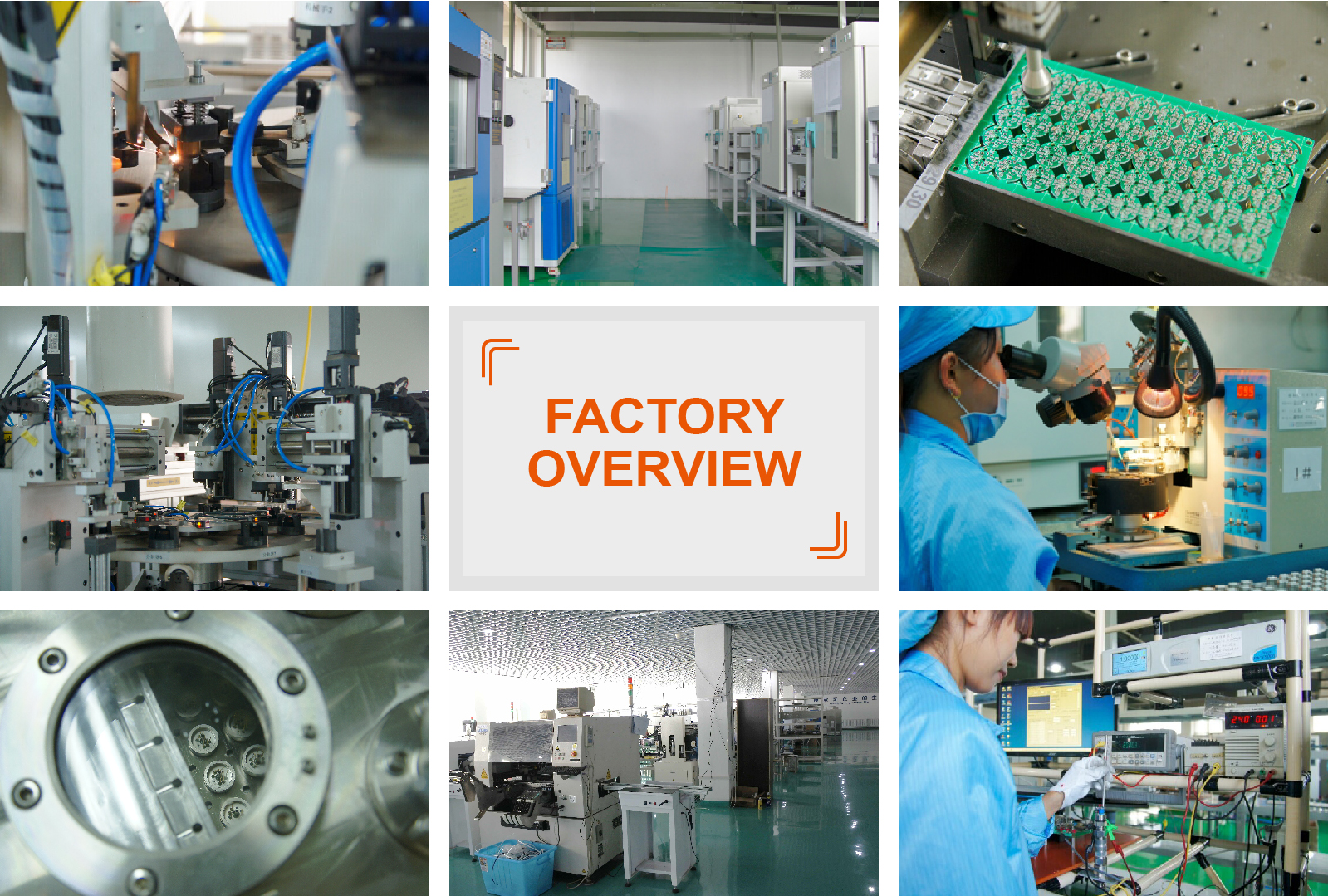 Certificate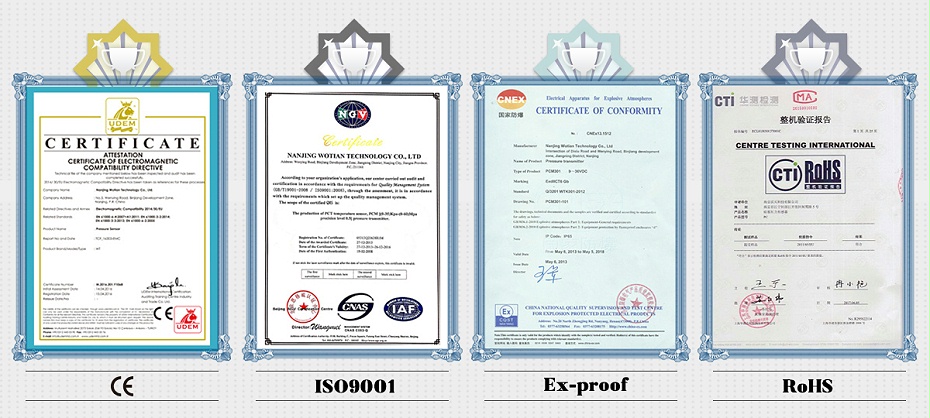 Company advantage


Mass production
We have one production center in Nanjing and one production center in Anshan with 20,000㎡plant and 170 units of production equipments. The main annual capacity of sensors is about 2,000,000 pieces.


Imported equipments
We imported 20 sets of pressure controller and 150 units of testing ovens to our production line.


Informatization management
We have the information management system of CRM, PLM, ERP, MES and DINGDING etc.


Comprehensive testing
We have our own lab and testing equipment such as lightning stroke, surging, static electricity, vibration, high-low temperature impact test and helium mass-spectrum leak detection.