Universal Pressure Transmitter Pressure sensor PCM303
Features

■ SS316L diaphragm structure
■ High accuracy, all stainless steel structure
■ Small size and light weight
■ Strong anti-interference,
good long-term stability
■ Diversified formal structures,
easy installation and use
■ Wide pressure range, can measure the absolute pressure, gauge pressure and sealed gauge pressure
■ Anti-vibration, shock resistance
■ Zero, full span adjustable
Diffused silicon universal pressure transmitter,China pressure transmitter,Wotian factory pressure transmitter,Economic pressure transmitter,Strong anti-interference universal pressure transmitter
China Wotian factory economic pressure transmitter adopting diffused silicon pressure sensor as pressure sensing element and able to be directly connected with computer interface card, control instruments, intelligent meters or PLC conveniently, with extremely high vibration and shock resistance
Product Parameters
Performance parameters

Pressure range

-100kPa…0~35kPa…100MPa

Pressure reference

Gauge pressure, Absolute pressure, Sealed gauge pressure

Accuracy

0.5%FS

Hysteresis

0.1%FS

Repeatability

0.1%FS

Temperature drift

35kPa: ±2%FS(0℃~60℃)

Other ranges: ±1.5%FS(-20℃~85℃)

Response time

≤1ms (Up to 90%FS)

Overpressure

Refer to Table for Pressure Range Selection

Service life

≥10×106 pressure cycles

Ambient temperature

-20℃~85℃

Medium temp.

-30℃~105℃

Storage temp.

-40℃~125℃

EMC

Immunity: IEC 61000-6-2, Radiation: IEC 61000-6-3

Insulation resistance

≥100MΩ/500VDC(200MΩ/250VDC)

Vibration resistance

Sine curve: 20g, 25Hz~2kHz; IEC 60068-2-6

Random: 7.5grms, 5Hz~1kHz; IEC 60068-2-64

Shock resistance

Shock: 200g/1ms; IEC 60068-2-27

Free falling body: 1m; IEC 60068-2-32

Protection grade

IP65

Medium compatibility

All kinds of media compatible with SS316L

Hexagon

HEX27

Ex-proof grade

Intrinsically safe explosion-proof ExiaⅡCT6 (only for 4~20mA)

Net weight

150~180g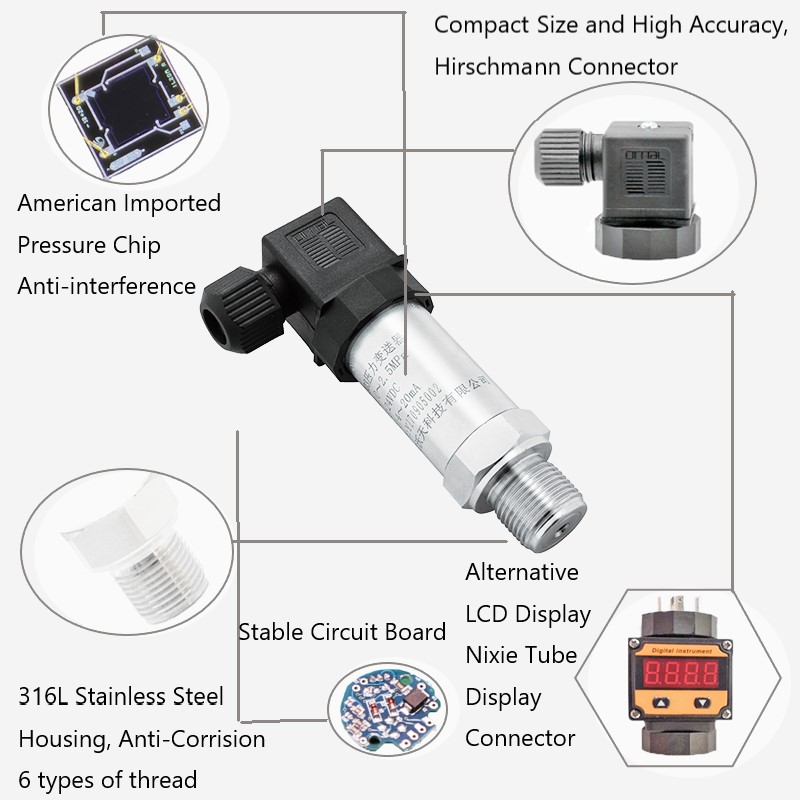 Production process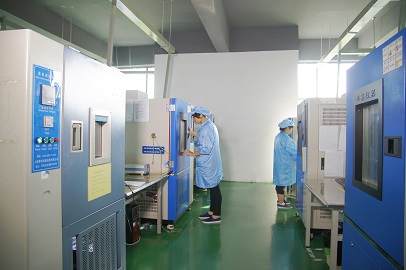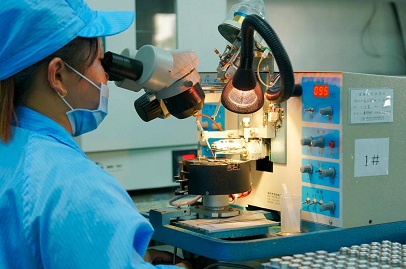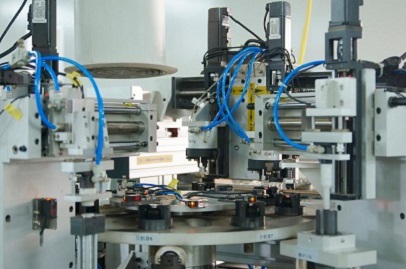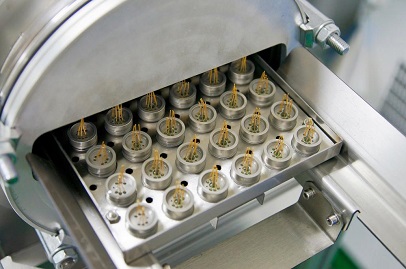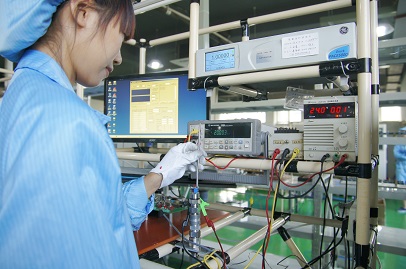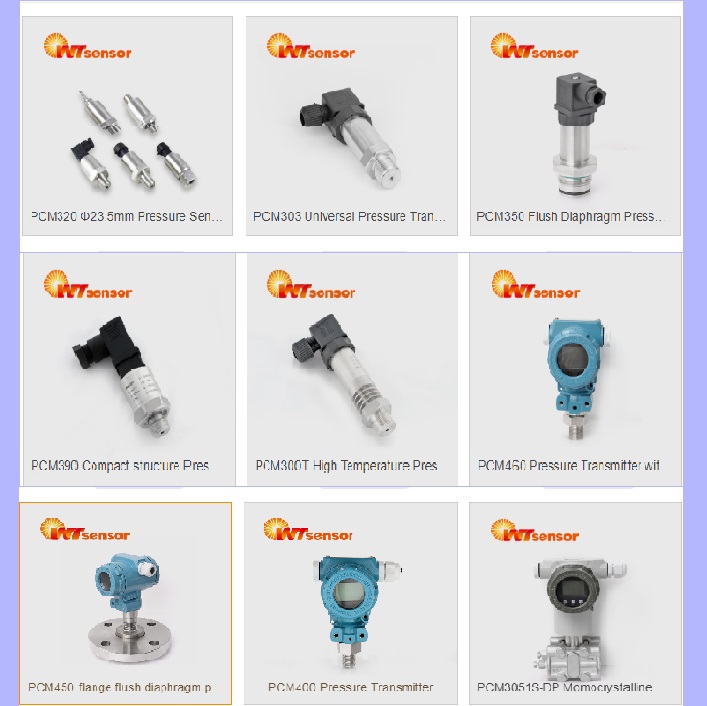 Certificate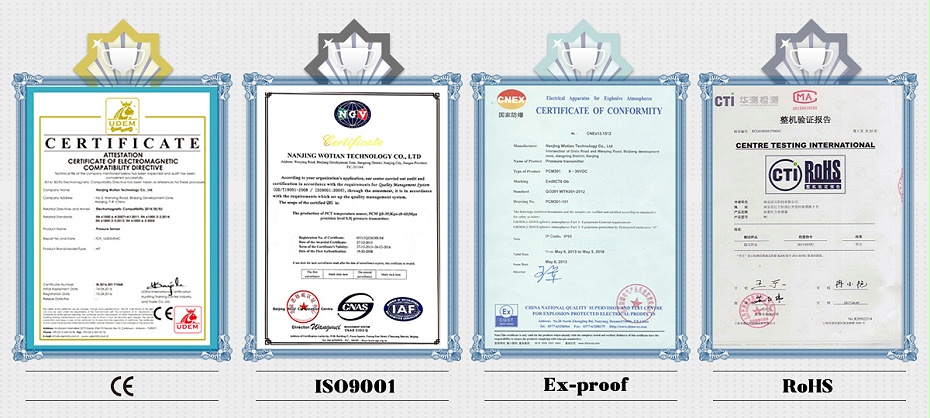 Company profile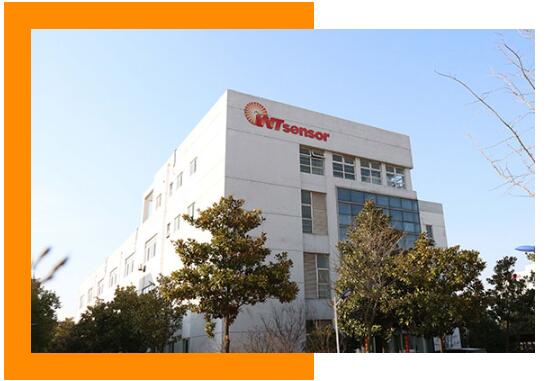 Nanjing Wotian Technology Co., Ltd. was established in 2005. It is an outstanding top sensor mkanufacturing enterprise in Jiangning District. The company was rated as Nanjing Engineering Technology Research Center and Nanjing. Municipal Engineering Research Center, Nanjing Enterprise Technology Center, Nanjing Postdoctoral Innovation Demonstration Base; is the unit that formulated the national standards for "Silicon Piezoresistive Pressure Sensitive Chips" and "Silicone Pressure Sensors". It is the leading domestic manufacturer of pressure sensors, with core technology of diffused silicon pressure sensor pressure transmitter, level sensor and temperature sensor and existing staff 305. The annual production of pressure sensors is more than 2 million. The products have been exported to more than 70 countries and regions. Nanjing Wotian was awarded the honorary title of "Sensor Application Program Demonstration Enterprise" by the Ministry of Industry and Information Technology in 2019. "Creating value for customers" is the goal that enterprises always pursue. As leading manufacturer in the domestic pressure sensor industry, the company will revitalize China's pressure sensor business as its own responsibility, work diligently, step by step, strive to make pressure sensors better, and provide customers with cost-effective sensors. Nanjing Wotian Technology Co., Ltd. has passed ISO9001-2015 quality management system certification and TS16949 certification for the automotive industry.
Company advantage


Mass production
We have one production center in Nanjing and one production center in Anshan with 20,000㎡plant and 170 units of production equipments. The main annual capacity of sensors is about 2,000,000 pieces.


Imported equipments
We imported 20 sets of pressure controller and 150 units of testing ovens to our production line.


Informatization management
We have the information management system of CRM, PLM, ERP, MES and DINGDING etc.


Comprehensive testing
We have our own lab and testing equipment such as lightning stroke, surging, static electricity, vibration, high-low temperature impact test and helium mass-spectrum leak detection.